Ensuring you have what it takes. Now and for the future. Locally and globally.
Talent is central to every business. Realizing your organization's vision is fundamental to every conversation and advice from DDI consultants. Beyond being by your side, DDI is one with you.
We help organizations translate business strategy to talent strategy and implementation including how to select, promote, and develop exceptional leaders. From first-time managers to C-suite executives, our commitment is to be by your side to help you tackle leadership challenges that impact your 480-minute workday. We invite you to spend a few minutes getting to know us, and our approach to talent and leadership.
Tel: +(632) 638-2061
Email Us
Media Room
Welcome to DDI Philippines
We have been working extensively with large conglomerates, fast growing local companies, multinational companies, public sector and not-for-profit organizations in the Philippines since the mid 1970s—over 40 years! Our consultants always work by your side and act as your local experts backed up by a global knowledge and experience from around the globe. Our consultants have also done extensive work outside the Philippines such as in Vietnam, Japan, Indonesia and South Korea.
The Philippines continues to be one of the fastest growing countries in Asia and in the world. In addition, it will continue to enjoy the demographic dividend provided by its young, English-speaking and enthusiastic working population. The growing middle class and consistent remittances from Filipino overseas workers are driving a consumption-led growth as well. As such, local and multinational companies are expanding their operations in Business Processing Outsourcing, Retail, Manufacturing, Property Development, Financial Services, Utilities, Transport, Infrastructure, Healthcare and other related industries.
We're one of few truly global service providers in the Asia marketplace. We are your local experts with a global viewpoint—helping you select, assess, promote and develop better leaders wherever you do business.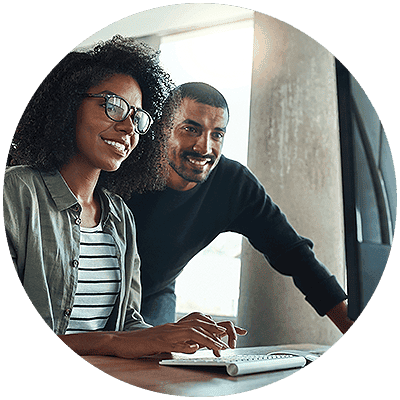 We help clients manage their business risks and ensure sustainability through people solutions.
DDI Philippines helps organizations close the gap between the people capabilities today against what is needed for future. We do this by:
Bringing clarity, structure and accountability through a well-defined talent management strategy anchored on the organization's business imperatives, while supporting the personal goals of your leaders and employees.
Working by your leaders' side as true stakeholders of your organization. Our consultants harness DDI's thought leadership as your organization goes through critical moments to drive business and desired culture.
Providing a comprehensive range of data-driven interventions and measuring their business impact.
Ensuring seamless execution of end-to-end engaging learner experiences—be they face-to-face or online.
Transferring capability and expertise to ensure sustainability.
Make the Switch to Virtual Classroom
Great leadership depends on human connection. That's why it's so important that leaders learn together. And it's why the traditional classroom format has always been king for leadership development.
But you don't have to give that up when your workforce goes virtual. Virtual classrooms are so much more than webinars or online training. They're an engaging virtual environment where leaders connect and discuss live. And they offer incredible flexibility to bring people together wherever and whenever works best.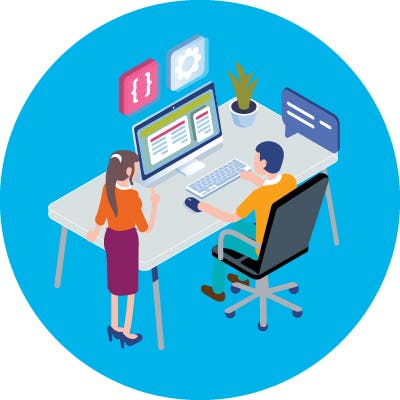 The Leadership Development Playbook
Explore trends and proven best practices to design powerful development experiences in a disruptive leadership development landscape.
Our playbook will help you:
Spot the trends disrupting leadership today
Understand common challenges leadership development teams face
Explore new perspectives to reimagine your approach to developing leaders
Tap into 5 best practices to deliver high-impact leadership experiences
Create blended learning journeys in multiple formats
The program's results—the positive impacts to our business—are impressive, but I'm most excited by what I'm hearing from leaders.
— Andy McNeill, Global Talent Development Manager, Fugro
Client Public Workshops
DDI's certification workshops are designed to build capability and enhance your ability to drive business impact for your organization. Workshops are held in Cebu City and Pasig City and are intended for the purpose of individuals within prospect and client organizations.
Facilitator Certification Process Workshop—Become an accredited DDI Facilitator to deliver over 60 award winning leadership development courses.​
Targeted Selection®: The Art and Science of Behavioral Interviewing—Become a confident interviewer using the world's most proven, accurate behavioral interviewing system.
Targeted Selection®: Trainer—Become an accredited TS Trainer to implement the world's most proven, accurate behavioral interviewing system in your organization.
Success Profiles—Let your organization quickly and accurately identify the competencies and motivations needed for successful job performance through learning a comprehensive job analysis and competency modeling system.
See our current schedule online
Meet Our Local Team
When you trust us to help your leaders excel today and tomorrow, you allow this team to keep your organisation's needs top of their mind.
Get to know our local leaders.
Additional Office Information
Pasig City, Philippines

Development Dimensions International Philippines, Inc.

2405-A East Tower, Philippine Stock Exchange Centre, Exchange Road, Ortigas Center, Pasig City 1605, Philippines