VR for Leadership Skills: Developing the next generation of leaders with Immersive Learning
On-demand Webinar: Explore how virtual reality can deliver best-in-class training and practice for leadership skills.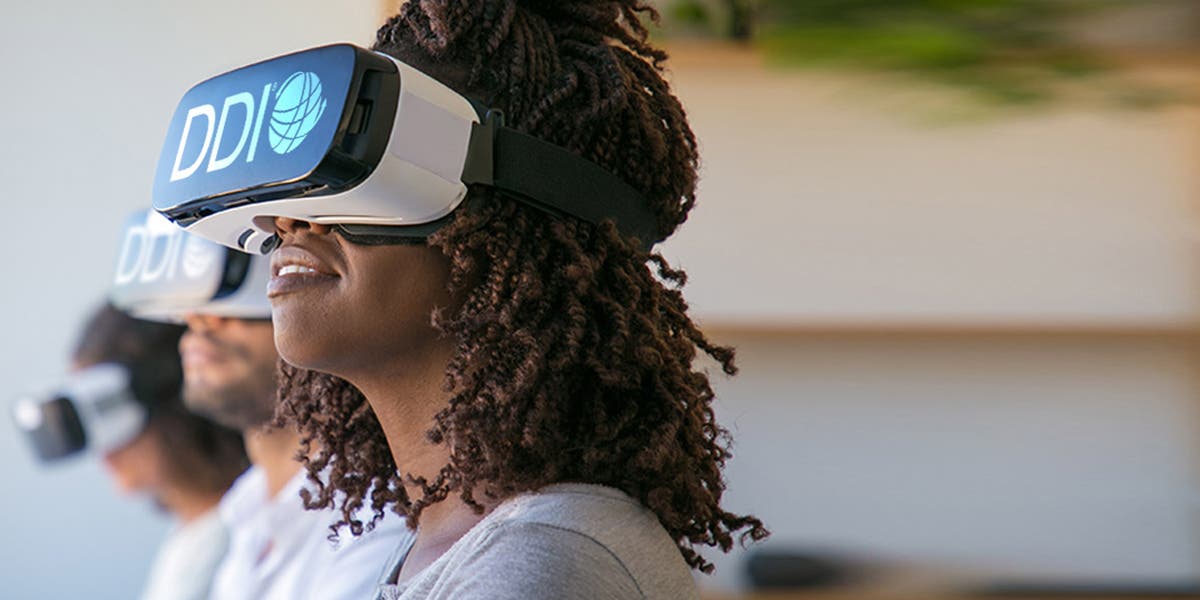 Ready to develop leaders with cutting-edge virtual reality experiences? Want to pioneer immersive learning with the latest technology? Curious how VR works for leadership skills?
Immersive Learning leads to better depth of processing in the brain, resulting in better skill acquisition and retention. In VR, learners get realistic practice, a critical component for mastering skills, in a low-risk and psychologically safe environment. But they still feel the emotions of real situations, and are consistently challenged in navigating them, with different outcomes based on performance.
Listen in to a conversation hosted by our partner Strivr, the market leader in VR training. In this on-demand Q&A webinar, we'll explore:
Why virtual reality (VR) delivers best-in-class training and practice for leadership skills.
How VR evokes realistic emotion and presence, which leads to more effective leadership development and greater business impact.
How to incorporate powerful immersive experiences in your leadership programs.
---
VR for Leadership Skills: Developing the next generation of leaders with Immersive Learning
Watch Webinar
---
---